Industrial Gaskets and Packing Products
Sullivan Supply Company can provide in-house die cut gaskets for standard or special applications. We carry a broad range of hydraulic and compression packing sheet and roll gasketing materials for a variety of sealing applications. The Flexitallic spiral wound design has been a proven product for years in special sealing applications.
We stock a variety of CG and CGI gaskets. We handle a variety of compressed non-asbestos sheet from leading manufacturers. Additionally, we provide custom fabrication solutions just for you. From hand-cut gaskets to high volume production runs, we have the ability to meet your needs.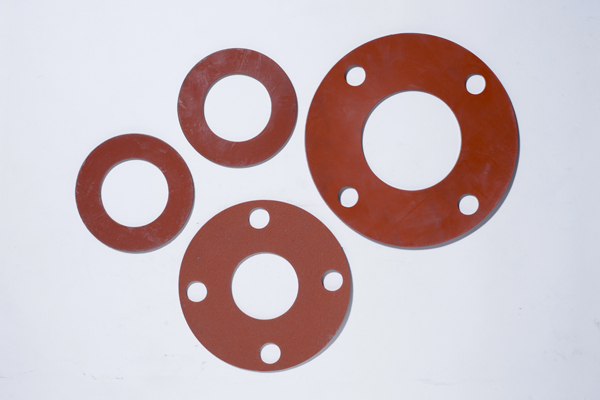 Materials
Cloth Inserted
Compressed Non-ASB
Cork
Felt
Graphite
Neoprene
Red Rubber
Silicone
Sponge
Teflon
Urethane
Viton
Gaskets
Boiler
Die Forme
Full Face & Ring
Spiral Wound
Teflon Envelope
Ceramic - Rope/Tape/Cloth
Chevron
Die-Formed Rings
Fiberglass - Rope/Tape/Cloth
Food Grade
Hydraulic
Oil Seals
O-Rings
Piston Cups
Pump Packing
U-Seals
Valve Stem Packing